Item no.:
PS 40 N
Elegant barrel-shaped impulse cooler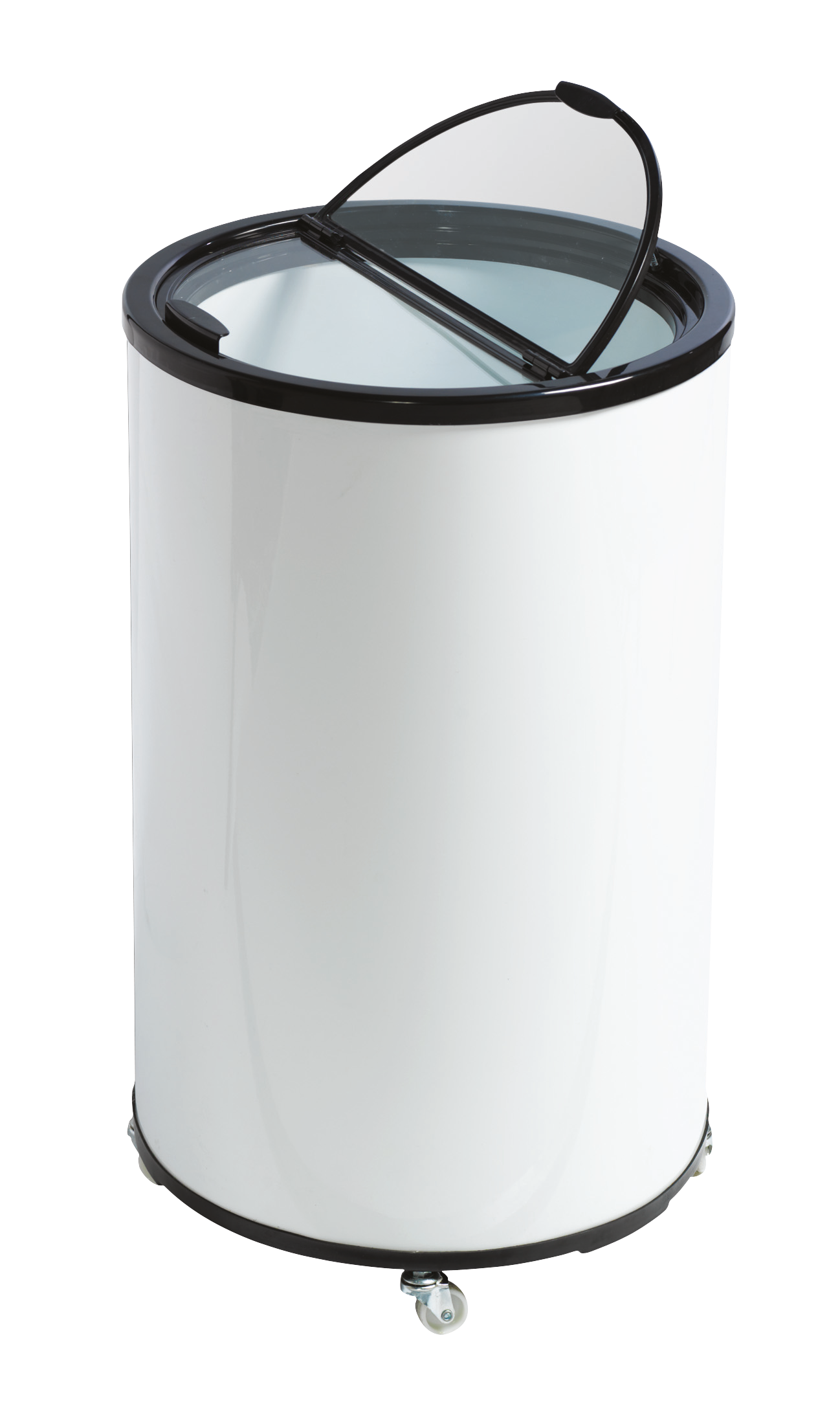 A barrel cooler is ideal for impulse cold drink sales. With the PS 40 N you get an efficient, elegant barrel cooler with a capacity of 40 litres. If you are interested in a larger model, versions are also available in 65 and 85 litres.
The barrel cooler comes with static cooling and can operate in a temperature range of 2 to 10 degrees.
About the product
Fitted wheels
Tiltable lid
Scratch-resistant surface
Practical drainage system
Optimise your impulse sales with the right placement
When it comes to impulse sales, the right placement of your cooler is essential. Luckily, the PS 40 N comes with wheels, making it easy for you to move your cooler around. Experiment with different locations to find out what works best and move your cooler at seasonal changes, for example.
The wheels also make it easy to move your cooler when it needs to be cleaned.
Make it easy for your customers to grab the right thing
If you need to organize the contents of the cooler so that your thirsty customers can get an overview of the options, there is an option to purchase an additional partition for this model. Feel free to contact us to hear about the possibilities.
The PS 40 N has a clever two-part tiltable lid, so you can easily reach down and grab the product you want.
If you are interested in personalising your barrel cooler, a decorative film can be applied. Contact our sales department to find out more about this option via salg@vibocold.dk or on +45 8750 3447.
Related products
Promotional price

Save up to 50 %

Read more

PS 65 N

Dimensions: 445 x 445 x 960 mm

€309.00

excluding freight, taxes and VAT

Product data sheet

Promotional price

Save up to 40 %

Read more

PS 85 N

Dimensions: 565 x 565 x 836 mm

€369.00

excluding freight, taxes and VAT

Product data sheet

Read more

DCF 80

Dimensions: 569 x 569 x 849 mm

€739.00

excluding freight, taxes and VAT

Product data sheet